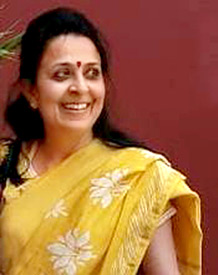 Headmistress – Senior Wing
Ms Jaya Khurana took charge as the Senior Headmistress in July 2014. A passionate teacher, she is the head of the Business Studies and Accountancy Department. She did her masters in commerce from the prestigious Delhi School of Economics and joined Modern School in 1988, teaching Accountancy and Business studies to classes XI and XII. It is her endeavor to create a value driven and a nurturing environment which focuses on building positive attitude as well as giving an opportunity to children to develop their potential and individuality.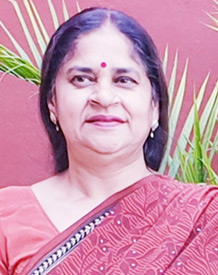 Headmistress – Middle Wing
Ms Meera Malhotra had joined Modern school, Barakhamba Road, New Delhi in the year 1992 as the Senior Economics Teacher (class XI and XII) in the Department of Economics. She has teaching experience of more than three decades and is at present holding the post of Head of Economics Department, which she has ably looked after since year 2000. Mrs. Meera Malhotra is one such educator, who has never limited her abilities to the classroom. She has been an active participant in the school life be it academics or co-curricular and has fulfilled variegated responsibilities assigned to her.