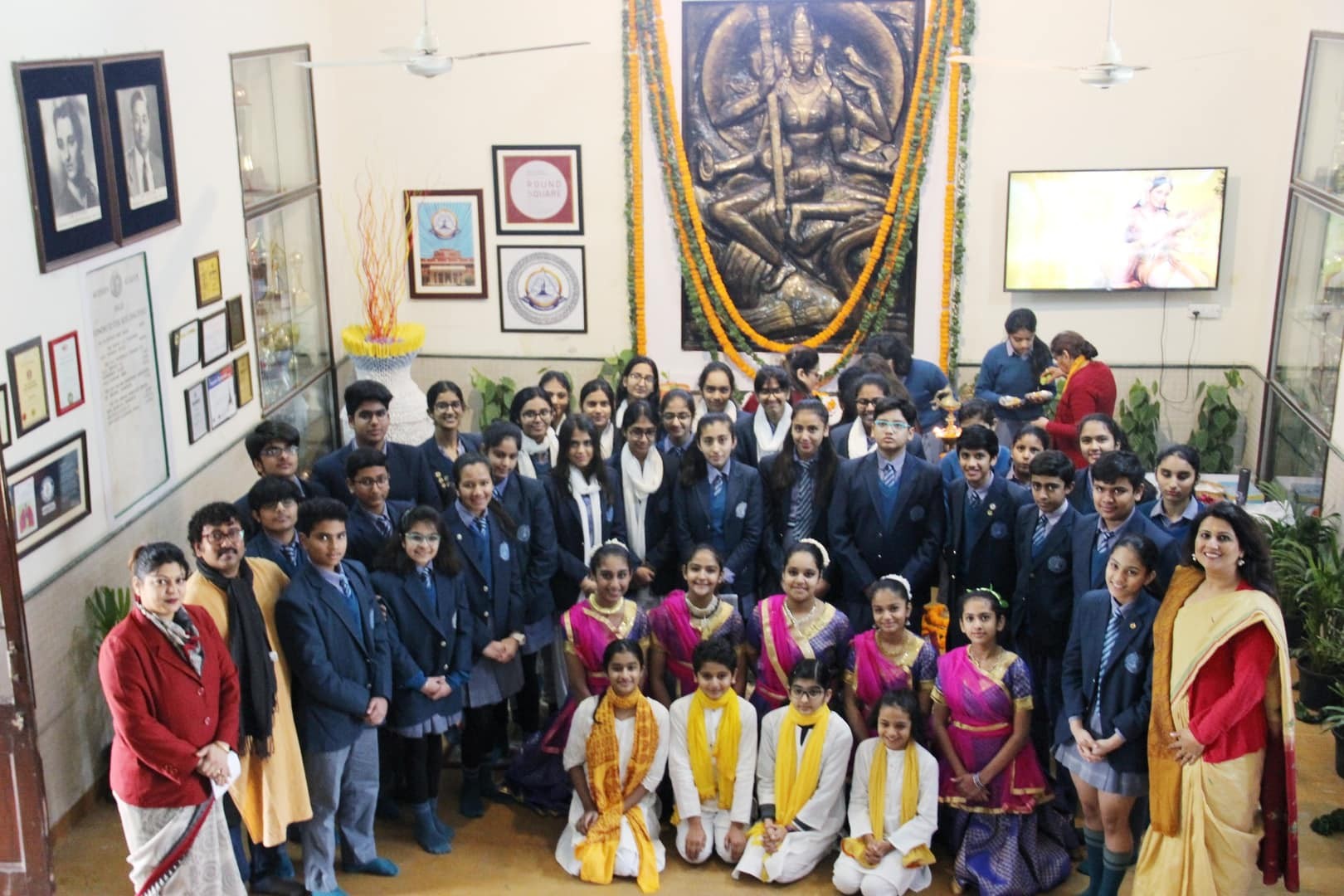 Modern School celebrates Vasant Panchami 2020
On the morning of Wednesday 29th January 2020, Modern School celebrated Vasant Panchami at the reception area where the auspicious and pious statue of Goddess Saraswati is embedded. Our Principal Dr Vijay Datta and the Headmistresses of all the wings began the proceedings by lighting the holy lamp amidst the chants of shlokas.
Middle school students presented the talks on the significance of Vasant Panchami in different languages. A dance recital on Saraswati Vandana took place thereafter. The pooja was conducted with full fervour and culminated in prasad distribution. The festival is celebrated as 'Saraswati Puja' where people pray to Goddess Saraswati –the deity of knowledge.