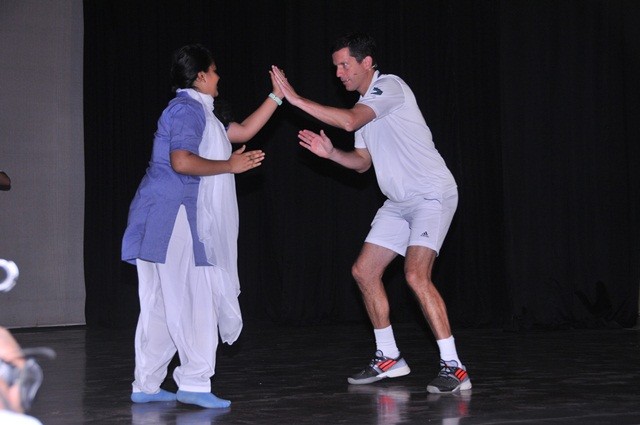 This Friday morning saw the Sir Shankarlal Auditorium in Modern School Barakhamba Road agog with enthusiasm as the Greek Gods of Tennis descended on its hallowed tarmac. Yes, we are referring to none other than Goran Ivanisivec, Tim Henman and Mr. Paul Hutchins, who were here to promote the HSBC ROAD TO WIMBLEDON initiative for Juniors. It was a soul-igniting moment as the stars from the tennis galaxy took centrestage!
Modern School Barakhamba is endowed with a great sports legacy: what with its very own student Vishal Uppal having made a mark in tennis and having won accolades par excellence in the international circuit!
After having fielded a volley of questions specially an interesting one by the Principal of the School on Goran's equation with Pete Sampras, the former declared that the latter was a great inspiration. Questions included the kind of obstacles one, had to surmount to attain supremacy in the sport, the pressure et al. Both Goran and Tim answered that they managed pressure diligently and with aplomb. The Tennis Clinic headed by Dan Bloxham, Head Coach of the All England Club, with faculty and student participation won hearts all over.
Dr. Vijay Datta, the Principal, a sports aficionado himself had a game with Goran and latter was impressed with his prowess in the game, rather delighted! The highlight of the was when Tim and Goran had an interesting game of tennis seated on the horseback. Yes Equestrian is back on the Modern School terrain, an initiative among many noteworthy ones mooted by the illustrious Principal Dr. Vijay Datta, an avid horse-rider himself! The Modernites couldn't have asked for more; a day which will go down in the annals of their history. Yes, Goran's Believe in yourself and Tim's Give your 100% will be the slogan that will ring in every true blue Modernite's ears for years to come! Vive La Tennis the world over! HALLELUJAH! Praise be the Lord!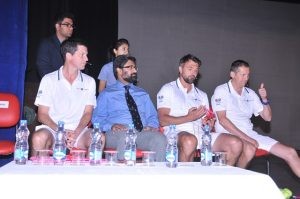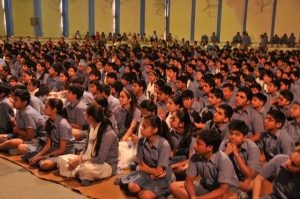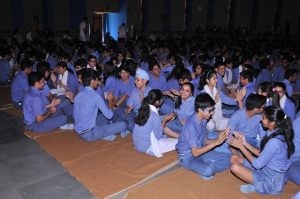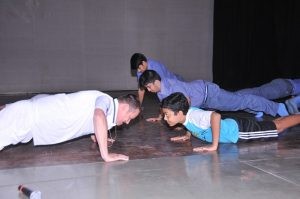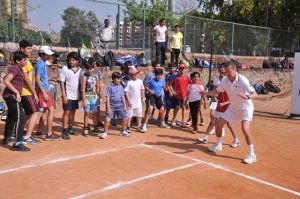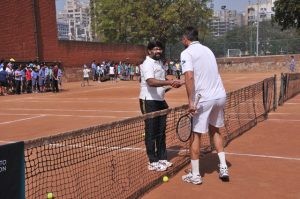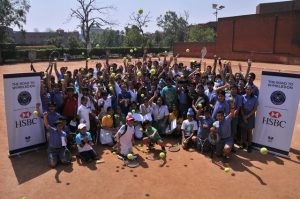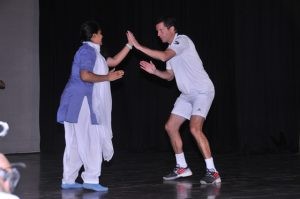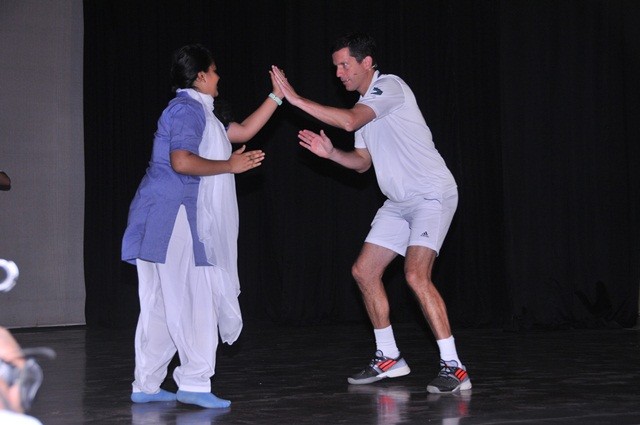 Read More