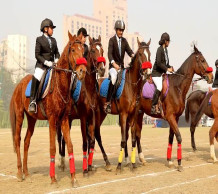 CENTENARY SPORTS DAY
The grounds of Modern School Barakhamba Road witnessed an atmosphere of bonhomie and camaraderie as all the sister schools viz Modern School, Vasant Vihar, Modern School, Kundli, Modern School, Faridabad and Raghubir Singh Junior Modern School came together to celebrate the Centenary Sports Day in the presence of the Cricket legend Kapil Dev who was the Chief Guest on the occasion. Other dignitaries included Ms Ketaki Sood, President, Board of Trustees, Modern Schools, Ms Ambika Pant, Secretary, Board of Trustees, Ms Meera Pradeep Singh, Col Vijay Chadha, Chairman, School Management Committee, MVC Col Sonam Wangchuk, Principal Dr Vijay Datta, Heads of sister Modern Schools – Meenakshi Sahni, Ms Manju Rajput, Ms Neetu Blest, Ms Aabha Sadana and other eminent guests.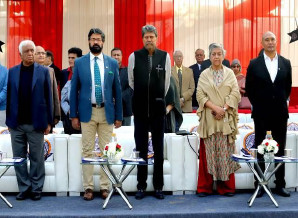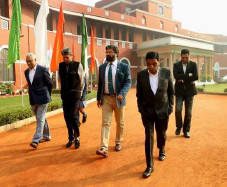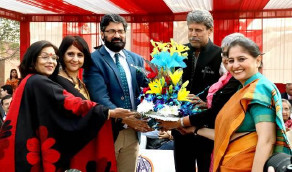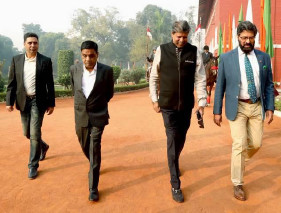 The day was filled with excitement as all the sister schools participated in the March Past, different races and presented drills which emphasized the importance of sports. The day began with the welcome of the guests followed by Flag Hoisting of the Centenary flag which was done in a most wonderful manner by the horsemen from Modern School Barakhamba Road.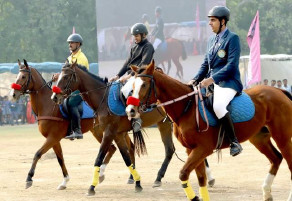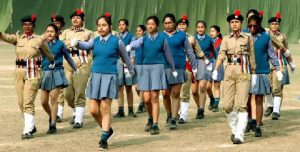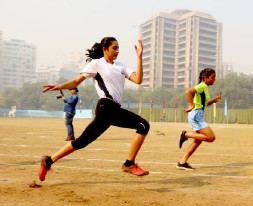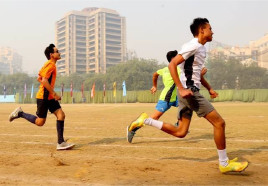 The students of RSJMS put up a wonderful Gymnastic Display, while the students from Barakhamba danced their way to good health in a foot thumping display of Jazzercise. The students of Kundli and Faridabad presented Zumba and Aerobics while those from Modern Vasant Vihar put up a display on Self-Defence.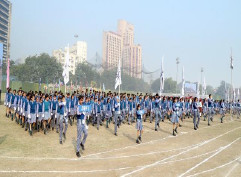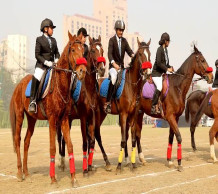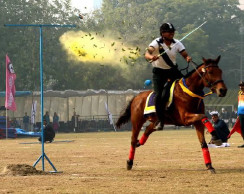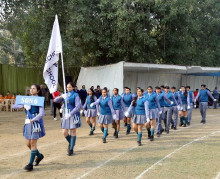 The event which stole the show was a magnificent Horse Show by the young equestrians of Modern School Barakhamba who enthralled the audience with a brilliant display of horsemanship as they exhibited the standing salute and tent pegging to the audience.